Read a Photo Booth Rental Review!
Fawn P. 8/24/2021 | Google Review
Positive: Professionalism, Quality, Value
Tom was really professional & easy going! We had a small turn out for our wedding but the guests absolutely loved the Oh Snap Photo Booth and had a blast! It was worth getting the photo booth for our wedding!! High Recommend!
Photo Booth Services For Your Venue
Do you want your event to be remembered for how successful it was?
Whether you need professional photo rental solutions for glam booth, boomerang, animated gifs, selfie booth, or green screen, you won't find a better photo booth experience in Wisconsin.
Three things you'll hear guests say about the photo strips – Ooh! Wow!! Incredible!!!
Make your photo booth rental decision easy and risk free…
You'll get a photo booth at your location that's unique and unlike any other photobooth rental in Madison.  Our professional staff delivers amazing experiences for weddings, parties, corporate events, school and community functions and so many more event types!
We've designed our photo booth rental packages to create magical moments for awesome people like you. Whether you need professional photo rental solutions for glam booth, boomerang, animated gifs, selfie booth, or green screen, we'd be honored to be a part of your special day.

Why It's a No Brainer To Choose Us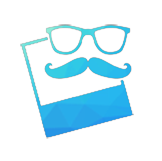 Free, Unlimited Printing
When you snap at our photo booth, you'll enjoy the luxury of free customized photo strips with unlimited printing.
Animated GIF's
Oh Snap Madison is well equipped with the latest in photo booth technologies. You get to share your animated GIF's instantly on social media.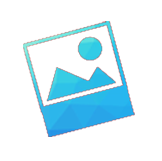 Green Screen Background
You imagine it, we will make it a reality. We trust you're going love to have your pictures in green screen background.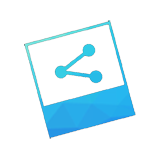 Social Media Kiosk
Share your experience instantly on social media so the world can see how much fun you're having. Your pictures will be emailed to your smartphone instantly.
Need a photo booth rental for your next, big event?
We get it. You have a big event coming up and you're feeling excited about your special event. We're excited too. That's because we share something in common – we cherish special moments as much as you do and we'll do everything possible to capture those special moments. So, we invite you to book our photo booth rental solutions for your next, big event.
What's included in your photo booth rental package?
We handle every detail for your photo booth event success!  Our pricing includes:
Booth Butler – Setup and take down, and keeps the fun rolling without equipment issues
Choice of Background – Gold, Rose Gold, Silver or Greenscreen
Premium Props – Hats, signs, mustaches, sunglasses, Avengers masks, funny animal hats and non-allergenic boa's
Unlimited Prints – Classic photo strips for a takeaway gift
Animated GIF's – Popular for instant social media sharing
Free Texts – On the spot media for sharing
Free Emails
Thumb drive with all media – To keep the memories forever
Why are photo booths so important?
You probably have a whole agenda of other activities and things to engage your guests.  Our photo booth is the perfect ice breaker to get people out of their seats and starting to have fun.
It's also a huge asset for your event as it progresses through the day and night.  A unique photo booth experience like we provide gives your guests photo strips that they can keep and show off for the rest of the year!
Oh Snap's Photo Booth Benefits For Your Venue
It warms up the atmosphere
Have a laughing crowd of guest enjoying themselves
Photo booths get people to be more social
Provides an opportunity to connect with other guests
You can spread the word about your message or mission
It encapsulates a memory and provides a souvenir
Provides an additional outlet of entertainment for guests to enjoy
It offers a low to no pressure activity to loosen them up
People love playing with the props and creating different looks
Event organizers don't need to do any work to maintain the photo booth throughout the event
It's affordable
It can be the ultimate guest book by capturing all of the guest images
It's totally appropriate for families and can also be more suitable for adult events
You can take a million photos if you want
You can fit all of your friends in the shots too!
Helpful information
Things you'll want to know prior to renting our photo booth
What should you expect on your photo booth delivery day?
Your photo booth attendant will arrive prior to the event for setup (aka early so you don't have to stress).
Your attendant runs the event and makes sure everything works seamless and guests are enjoying themselves. At the close of you time the attendant will handle taking it down.
What types of props should we use and where can we get them?
Your photo booth attendant will provide the props… Hats, signs, mustaches, sunglasses, Avengers masks, funny animal hats and non-allergenic boa's!
Open air photo booths vs. closed photo booths… what's the difference?
Open photo booths tend to have better lighting by incorporating more of the naturally surrounding lights while closed photo booths are only going to be as good as their built-in automatic flash bulbs.
You can usually fit a lot more people of all shapes and sizes in the open style photo booths so you don't have to make anyone feel left out.
There can be a variety of backgrounds to offer or create with open photo booths.

 

Conversely, closed photo booths tend to have much smaller and more limited backgrounds that may or may not fit the theme of your event.
Along the lines of fitting in more people in an open photo booth, you can also fit larger props into it like inflatble sharks in the summer or snowmen and reindeer when the winter holiday season rolls around.
How far in advance do you need to book your Oh Snap photo booth?
We are typically booked out a few weeks in advance. Call us right away to get your questions answered before your date gets booked!
Choose the best photo booth rental package for your event
Booking our creative photo booth rental service in Madison means creating magical moments for you and your guests. What makes our photo booth special? We don't only deliver impressive, high-definition images and professional services, we also charge one of the lowest photo rental rates in Madison.